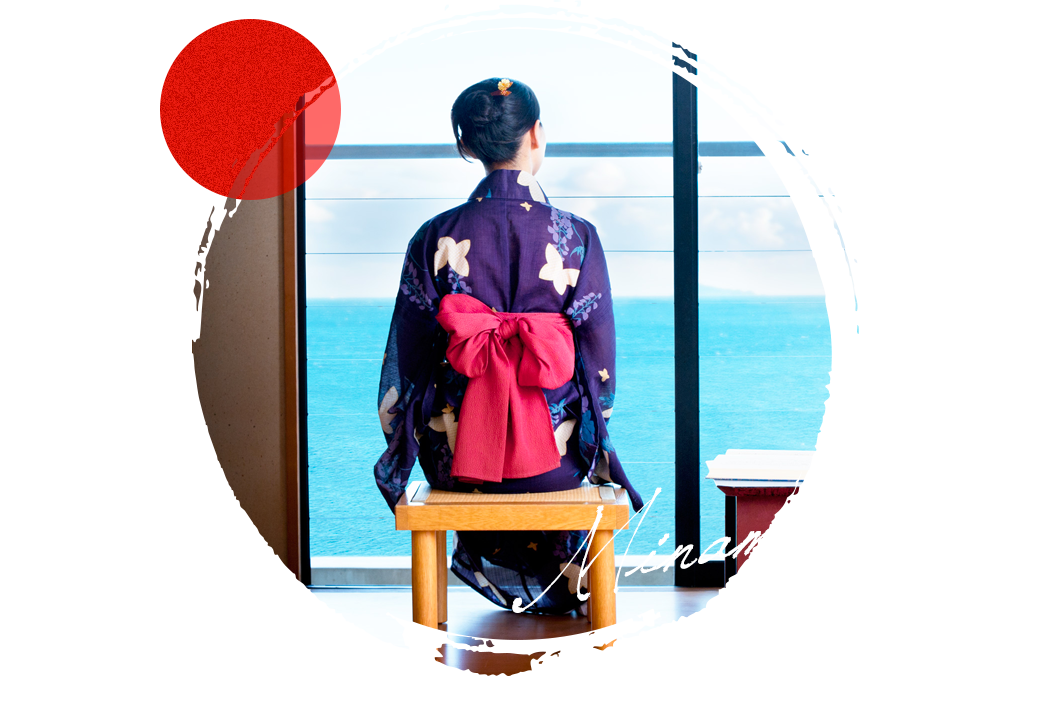 Scenic beauty : Minamichita-town is located on the southern end of Chita Peninsula with easy access from Nagoya Chubu International Airport. This place surrounded by Mikawa Bay and Ise Bay is a fascinating town with mild weather, nature and products of sea and mountains, and its history. This town is divided into nine districts Utsumi and Yamami Area crowded with swimmers in the summer time, Toyohama,Morozaki, Katana, and Ooi Area, where traditional fishing is being kept, Toyooka Area with gentle hills, historic Shinojima Area, Himakajima Area where you can enjoy various kinds of activities. Small as it is, the town has been developing each unique culture. It is highly recommended you visit this town and experience its nature, culture, and, above all, the warmth of the people here.
Fresh seafood : You can taste excellent fresh seafood here all the year round. Various kinds of seafood - like octopuses, sea breams, prawns, conger eels, young sardines, shellfish, and so on are caught. What has made Minamichita-town especially famous recently is globefish. This town is among the places with most catches of globefish in Japan. It's one of the most luxurious dishes for winter. "Tessa", or raw globefish, is said to be "art" by kitchen knife.
Supreme bliss : Utsumi, Yamami, Toyohama hot springs are called Minamichita Onsengou. Its abundant hot spring will heal your fatigue. Bathing while viewing beautiful scenery will make you feel supreme bliss. Sunset time is highly recommended.
Japanese culture : There are about 180 hotels, inns, or tourist homes in this town. There aren't many hotels with accommodation for more than 100 people. Most hotels are small and have accommodation for around 50 guests. You are sure to experience Japanese culture.
Festivals : The town has a lot of festivals Toyohama Tai Festival, Shinojima Nojima Festival, Himakajima Gion Festival, Morozaki Sagichou Festival, Kagurabune Festival, and so on.Because the town has many fishing ports, praying for a good haul and maritime safety is characteristic of the festivals of this town. Other historically interesting festivals like Onbe Taihounou Festival are still being held.
FActivities : You can enjoy nature here shellfish gathering in spring, fruits picking, fishing experience, swimming in the sea, boat fishing, and other activities.
Minamichita the BEST :
Shinojima the most catch of young sardines in Japan
Rarity dried conger eels
Dried octopus fluttering in the wind Matsushima in Shinojima chosen as one of the Best Hundred Setting Sun Scenes